A champion, through the pain: Local student advocates stem cell, bone marrow donations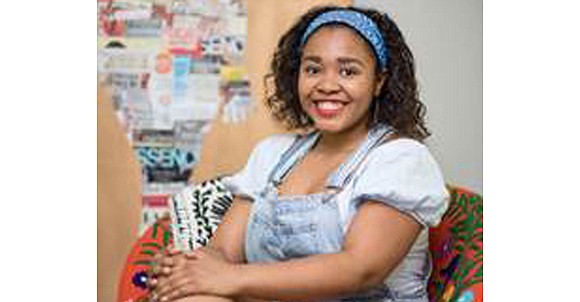 She felt powerless at times. Every morning, Genesis Jones wakes up knowing her days will be filled with pain. Jones, 20, has been fighting painful episodes since she could remember.
A nursing student at Richland College, Jones has been battling excruciating and constant bodily pain since she was 3 years old. She has also had two silent strokes, frequent blood transfusions, hospital visits and dealt with major depression as a preteen.
Jones was born with sickle cell disease, a group of inherited red blood cell disorders that cause pain throughout the body and can cause life-threatening complications such as stroke or organ failure.
In sickle cell disease, the cells are shaped like a crescent instead of a doughnut. The misshapen cells cause the sickle cells to die early, which then causes a shortage of red blood cells, and when they travel through small red blood vessels, they get stuck and clog the blood flow.
Today, Jones is in search of a matching blood stem cell donor, the only known cure for sickle cell disease.
"I plan my life around my pain," Jones said. "I have been in and out of the hospital growing up and had my first stroke at the age of 8. I wake up daily and I wait to see how I feel at that moment and kind of just get going. I just learned to cope with what I have with a lot of different strategies and manage how I feel with my back, which is where I usually have my pain. I just keep going because I know it is always something that is going to be there, and I just focus on more of the things I need to do, like school."
Jones is one of approximately 100,000 African Americans battling sickle cell disease.
Sickle cell disease disproportionately affects African Americans. It is estimated that sickle cell disease occurs among about 1 out of every 365 Black births, and that 1 in 13 Black babies are born with sickle cell trait, according to the Centers for Disease Control and Prevention.
Jones has been waiting her whole life for a donor and continues to patiently wait to find a genetically matched blood stem cell donor.
She is having trouble finding a donor due to the lack of Black donors on the Be The Match Registry, a nonprofit national marrow donor program.
Erica Sevilla, multicultural public relations strategist for Be The Match, said the need for more African American donors is critical.
"There is a disparity that people need to be aware of," Sevilla said. "Black lives and patients are being affected by the lack of donors on the registry. Only 4% of the 20 million potential donors on the Be the Match Registry are identified as Black or African American. So that is less than 1 million of the 20 million people. Because when you are looking for a blood stem cell transplant, it relies on more than just blood type; it is actually something called HLA, which is a unique identifier in our blood. We are looking for a match that, often times, you're more likely to find a match from someone who shares your race or ethnicity, and so a Black patient is more likely to find a match from someone within the Black community."