Dallas City Council assists Emmitt Smith with redevelopment efforts in Southern Dallas
Group also approves sale of Robert E. Lee statue, eliminates library fines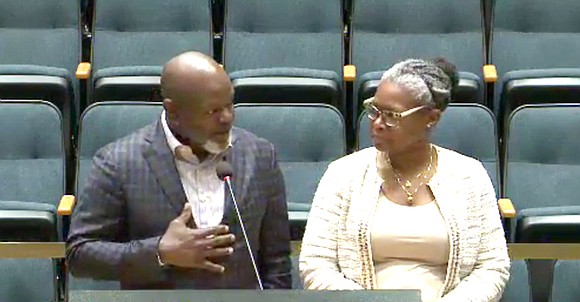 The Dallas Examiner
NFL Hall of Famer and three-time Super Bowl champion Emmitt Smith is using his talents off the field to help GrowSouth.
Smith's development company, E Smith Communities, was approved for a $750,000 grant from the Dallas City Council at its meeting on May 22, to help redevelop and renovate the former Urban League Building, located at 4315 S. Lancaster Road.
Smith said his company plans to redevelop the site into a mixed-use project. The building has been vacant since 2015 when the Urban League of Greater Dallas shut down. The site is located across from the Veteran Affairs Hospital and is part of the Lancaster corridor.
"It's about making an effect and making a change in the community," Smith said. "We wanted to do our part in revitalizing the Southern Sector in order to bring the city closer together in terms of tax revenue. As a retailer, developer and real estate guy, understanding the cycle of demographics as to what the retailers are looking for is a major challenge. So, at the end of the day, we definitely have to deal up the workforce and also have to create job wages that are sufficient enough."
The initiative is set to bring up to 200 jobs to the area.
City Council member Carolyn King Arnold of District 4, where the property is based, is excited about the efforts.
"It's good to have partners who are not just entrepreneurs but are now public servants," King said. "For years the community has been asking what is going on with the Urban League, and that we need workforce, we need retail. This is a serious conversation that has hit the hearts of the many people in that community. They are looking forward now to the revitalization of this some three acres and the transformation of the community."
Smith is working closely with Tamela Thornton, CEO of E Smith Communities, who is in charge of the project.
"When we first looked at the space, we were looking for opportunities to create a space that could be both commercially viable and a corridor that should be the commercial spine of the Southern part of the city, as well as opportunities to provide work and job training potential for residents who are part of the community or the surrounding area," Thornton stated.
Thornton said there is nothing like this in the area.
"It's important for us to really look into this facility, as well look at the corridor and say what can we do and start incrementally to changing the character of retail, as well as the perception for outsiders and retailers as what shall work in our communities and what can be sustainable and affordable in our communities," she explained.
Smith said this project will not be a flea market.
"There is pent-up demand and people have to take leadership roles like Peter Brodsky is right now," she said. "To show folks that it can actually happen, and that is what we are trying to do."