Dallas City Council assists Emmitt Smith with redevelopment efforts in Southern Dallas
Group also approves sale of Robert E. Lee statue, eliminates library fines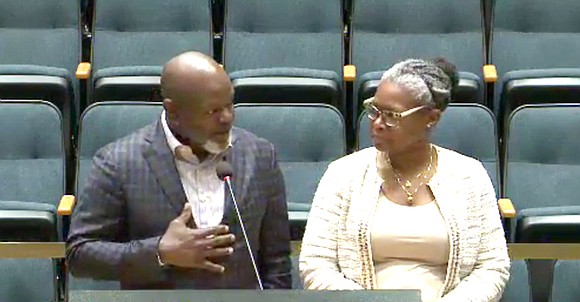 Also on the agenda, the City Council approved of a resolution to further the city of Dallas efforts to support diverse, racial, ethnic, cultural and socioeconomic backgrounds and to promote equity in the community.
Council member Arnold praised Mayor Mike Rawlings for his efforts to promote equity.
"Mayor, you brought to the city a statement of growing south that a lot of folks don't want to touch," Arnold said. "It does attempt to support investment in a diverse racially ethnic and cultural and different social economic background in the south. Know that even though you are not here, we are going to continue that push, and I'm glad to see that resolution here. We must continue the investment of the south."
Mayor Pro Tem Casey Thomas of District 3 agreed.
"This will make a great statement for the city of Dallas regarding leadership," he said. "This is the day and time for us to make the city of Dallas right and to make sure things are done in a fair and equitable manner."
Also, the City Council voted in favor of selling the Robert E. Lee and the confederate soldier statue by sculptor Alexander Phimister Proctor. The plan is to sell the statue in an online auction for at least $450,000 and to the highest bidder. It is now considered surplus property by the city. Once sold, the statue cannot be displayed on public property in the city of Dallas.
Last, the City Council voted for an ordinance regarding the Dallas Public Library, which amended chapter 24 – "Library" – of the Dallas City Code by eliminating fees for overdue books, the $1 fee for failure to present a library card, and the $4 replacement fee for a new library card. It also authorized the library director to administer two annual amnesty periods to forgive some or all fees accrued due to overdue books.
Thomas supported this measure as well.
"I think it takes foresight to say we live in a city that was number one in poverty, and we are quickly moving down the list," Thomas said. "There are so many families that are impacted as it relates to library fines. I am glad we are going to be able to move forward on this, and I think it will make a tremendous difference in when we look at how families who are impacted by poverty will be able to benefit from the city services that are provided by our libraries."