Despite dreams of prosperity, many African Americans not financially ready to retire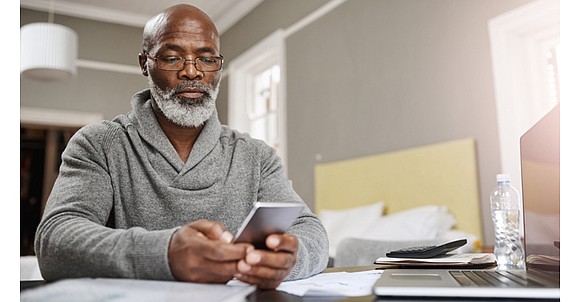 African Americans fall short on executing life-changing measures, such as accumulating wealth, being better prepared for retirement and building up savings.
According to the American Family Study, 84% of African Americans believe the American Dream means financial security, 78% not living paycheck-to-paycheck, and 77% owning a home.
However, based on the study, many African Americans don't have tangible assets needed to make those goals happen now. The study revealed a disconnect between African Americans' financial situations and their hope toward the future.
Some key findings from the survey:
• Outside of retirement accounts, only 37% of African Americans own wealth-building products like stocks and mutual funds.
• Only 35% believe they are doing a good job of preparing for retirement.
• 33% have less than one month of funds saved for a crisis and less than 25% have amassed more than six months' of emergency savings.
• 58% are actively involved in educating their children on finances versus 48% of Caucasians.
• 40% rely on family members for information.
"The study shows African Americans want to improve their financial situations and are hopeful about the future," Evan Taylor, African American market director for MassMutual, told Black Enterprise Magazine.
"At the same time, it sheds light on the financial struggles and inequities that the African American community continues to battle," Taylor said.
"Those contradictions indicate a need for greater financial education and discipline for the whole family to achieve economic success. In fact, the biggest financial regret expressed by respondents was that they wished they had started saving and investing sooner," he said.