From Plantations to Rap Culture, Black American history explores through the lens of musical resistance
Book Review
SHAIA MOORE | 6/2/2019, 5:17 p.m.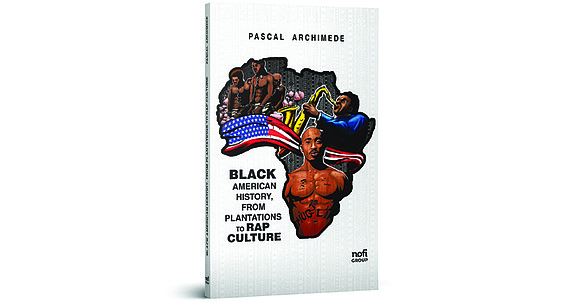 The Dallas Examiner
At this year's Academy Awards, Morehouse graduate and legendary filmmaker Spike Lee took to the stage to accept his first Oscar.
"The year 2019; the year 1619. His story, her story. 1619 to 2019; 400 years. 400 years – our ancestors were stolen from Mother Africa and brought to Jamestown, Virginia," Lee said. "Enslaved, our ancestors worked the land from can't see in the morning to can't see at night. … I give praise to our ancestors who helped build this country to what it is today."
In the book, Black American History, From Plantations to Rap Culture, Guadeloupean author Pascal Archimède sought to encapsulate this 400-year history through the lens and evolution of Black music – from the fields to the charts.
Archimède juxtaposed the contributions of Black leaders and icons, from Booker T. to Spike Lee, with the progression of musical resistance, to support his central thesis, "At each step of their integration on American soil, Black people created the type of music that reflected their economic and social evolution, as well as their state of mind."
Rooted in influences and instruments of the Motherland, slave-era hollers and spirituals morphed into gospel, gospel into blues and jazz, blues and jazz into funk and soul, and vestiges of all these genres became hip-hop. American music owes its sound to African American song.
By covering the important social movements and economic conditions that lead to the phenomenon of hip-hop, Archimède asked a larger question of the reader: Is rap simply a musical form or has it reached the "dimension of a culture"?
Rap has not only become a defining part of American pop culture and street-style aesthetic, but has also been exported internationally, copied and praised worldwide. Beyond just entertainment, rap is a mirror, reflective of four centuries of progress and pitfalls of the Black experience.
In an attempt to trace the journey from Jamestown to Jay-Z, the first chapter of Part 1 offered a broad overview of African American history, transitioning from the "Peculiar Institution," the Civil War, the Emancipation Proclamation and Reconstruction to the Harlem Renaissance, the Civil Rights Movement, the Black Panthers and the 1992 Los Angeles riots.
Black intellectuals Frederick Douglass and W.E.B. Du Bois, and civil rights icons Rosa Parks, Martin Luther King Jr. and Malcolm X, were briefly spotlighted and skillfully illustrated – as were other figures throughout the book, like Barack Obama and Tupac Shakur – by artist Hamed Pryslay Koutawa.
In the second chapter, the author argued that "the Black community, as a result of rejection, has gone through three main steps with regard to their history.
"The first step is Servitude. This is when they were slaves living on plantations. Then came Segregation when they got freed but sidetracked from the economic, political and cultural life because of the numerous Jim Crow laws that enforced racial segregation. ... The last phase refers to what many African Americans are experiencing today, in other words, Confinement in ghettos."
Rap music, Archimède argued, emerged out of the ghettos as a means to combat the inequalities and racist attitudes African Americans faced on a daily basis. Rap is not just a way for people to enjoy themselves, but is also a "verbal weapon."