The Lavinia Masters Act
Governor signs bills to tackle rape kit backlog, combat human trafficking
ELIZABETH BYRNE | 6/9/2019, 12:02 a.m.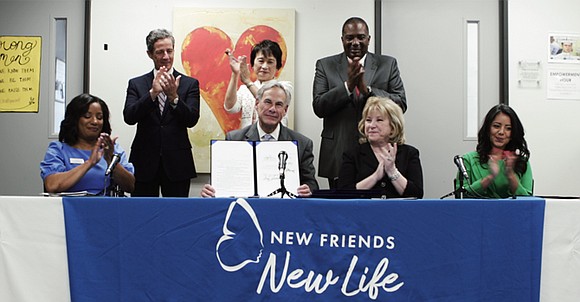 • Senate Bill 71 which creates a "statewide telehealth center" designed to connect medical providers performing sexual assault exams with nurses trained in those exams. "This law allows health care providers across Texas to connect with those sexual assault nurse examiners to provide appropriate care to survivors of sexual assault and to ensure forensic evidence is collected in a way that will be upheld in court," Abbott said of the bill.
• House Bill 1590, which creates the Sexual Assault Survivors' Task Force in the Governor's Office. The task force will advise the state attorney general's office on rules regarding evidence in sexual assault cases and advise the Texas Commission on Law Enforcement on improving training for officers handling those cases.
• House Bill 2613, a measure that makes it a crime to operate a stash house used to facilitate crimes such as prostitution or human trafficking. The bill also allows law enforcement agencies to use asset forfeiture on contraband from a stash house to directly help human trafficking survivors.
All five bills will take effect Sept. 1.
This article was first published at https://www.texastribune.org/2019/06/04/governor-signs-bill-human-trafficking-sexual-assault by The Texas Tribune, a nonprofit, nonpartisan media organization that informs Texans – and engages with them – about public policy, politics, government and statewide issues.