A Police Brutality Matters movement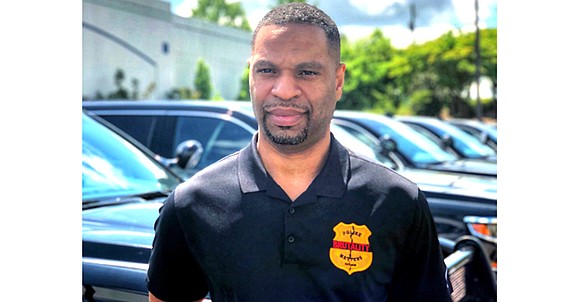 The Dallas Examiner
"Police Brutality Matters," according to former police officer Joseph Ested, who has chosen to make it the moniker for his multiplatform brand that was founded with the mission of "identifying bad cops and holding them accountable while supporting good police officers by bringing in-depth awareness to police brutality."
Ested's platform – established in equal parts because he believed law enforcement entities shouldn't police themselves and that he wasn't seeing the right dialogue on the issue of police brutality – consists of a website and multiple social media accounts, including two Instagram accounts and a YouTube channel that altogether boast some 19,000 plus followers and over 100,000 views. He provides personal and video analysis on prominent police brutality cases and incidents, like Eric Garner and Trayvon Martin, in addition to hosting live call-in sessions to facilitate discussion about current events in police brutality.
Ested's book, Police Brutality Matters, released in late January, is currently ranked among Amazon's Top 100 bestseller list for the Law Enforcement Politics genre.
When it comes to fighting police brutality in America, his work is backed up by a lengthy career as an African American in law enforcement, during which he has held positions such as corrections officer, police officer, police investigator and sheriff's deputy. Furthermore, he served as vice president of the police union, as well as in Afghanistan as a police advisor and police instructor for the Afghanistan Police Training Program. Currently, he is a Department of Criminal Justice instructor.
The Black and Blue experience
Ested said much of his experience has been valuable because he's able to relate to members of the law enforcement community who feel most at odds due to being under the microscope. But he said he's also able to relate to marginalized communities.
Ested said he spent much of his youth in foster care in Brooklyn and later worked law enforcement in Richmond, Virginia, where much like his childhood, he witnessed bad policing from his start as a patrol officer. From the get-go in law enforcement and with Richmond PD, Ested began fighting police brutality and corruption within law enforcement.
Police Brutality Matters is more than just a media brand to him; he felt it was a calling he found along the way. He said the story started far before he ever reached the academy.
"I guess where it came from is me coming from a low-income area. I was born in Brooklyn, in the projects, and the police were very aggressive in our neighborhood. You know, people coming out of the building and being thrown on the floor and getting shook down. And I used to always wonder, like, 'It can't be that. That can't be right,'" said Ested. "I got to understand how these guys are so aggressive. … I used to always say, 'There's gotta be a different avenue when it comes down to policing. It just can't be this way.'"
He had long pondered the reasons for the negative relationship between police officers and underprivileged communities ever since growing up in places like that himself, and he had long contemplated how to make such relationships different. With a heart, mind and consideration for eradicating the law enforcement injustices and inequalities faced by low-income communities, Ested chose to be a law enforcement officer.