A summer to remember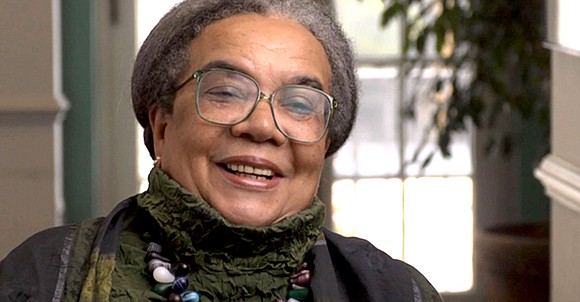 Children's Defense Fund
As the school year ends and families look ahead to summer plans, I hope many will be able to consider travel that is not just a vacation, but an education and inspiration.
Several years ago, I had the opportunity to take my granddaughters with me to Selma, Alabama, where they got to meet Amelia Boynton Robinson and other civil rights (s)heroes during celebrations commemorating the historic 1965 voting rights marches from Selma to Montgomery.
Over age 100, Boynton was still feisty and lucid in her wheelchair, and told her listeners in the audience, "Stop telling me you stand on my shoulders – get off my shoulders and start building the next roads to freedom." What a powerful lesson for my granddaughters and all children to hear!
That trip inspired me to return to the South with all four of my grandchildren and their parents to see some of the places that shaped me as a student and young lawyer and ultimately transformed our nation during the Civil Rights Movement. I wish every child and parent had the same chance to visit these sacred spaces so that the Civil Rights Movement would not be just an abstract chapter in their history books.
A tour like this can help them see it instead as living, breathing, ongoing history and inspire them to do their part in the movement for freedom and justice today. I was especially grateful that my grandchildren were blessed to meet many precious and generous elders who took so much time with them and shared such joy in seeing and sharing with them.
We began our tour in Atlanta and were blessed to start with a visit to Hank and Billye Aaron's home, which I had kept as a surprise for the multigenerational group of baseball fanatics in my family. The adult men were as starry-eyed as the children and grabbed the baseballs he signed for them with 12-year-old joy!
This was also an immediate reminder how people from all walks of life have used their talents to break barriers in their own fields and redefine the definition of who our American heroes are.
We then visited with several dear friends who had been my long-haul colleagues in the fight for justice, including Andrew Young, John Lewis and C.T. Vivian. Young joined us for breakfast. We met Lewis for lunch at Paschal's Restaurant, bringing back memories of the old Paschal's that was one of our two primary off-campus secret planning places for student sit-ins during my time at Spelman College.
I later showed my grandchildren City Hall where I was arrested during those student sit-ins, and we took a long walk around Spelman, Morehouse College, Clark Atlanta University and the historic Atlanta University Center Consortium.
Finally we toured the Dr. Martin Luther King Jr. homesite and Ebenezer Baptist Church, cornerstones of any civil rights history visit to Atlanta, and showed them the front of King's very modest SCLC office.
Our next stop was Montgomery where we went first to the Freedom Rides Museum, the former Greyhound bus station where Black and White Freedom Riders were arrested during the 1961 protests helping end racial segregation in public transportation. We then were blessed to attend a dinner with civil rights veterans hosted by wonderful Children's Defense Fund board member Bryan Stevenson at the Equal Justice Initiative's offices, where he explained how their work continues the civil rights legacy. All Americans must visit Montgomery today and experience EJI's powerful Legacy Museum and National Memorial for Peace and Justice.