A summer to remember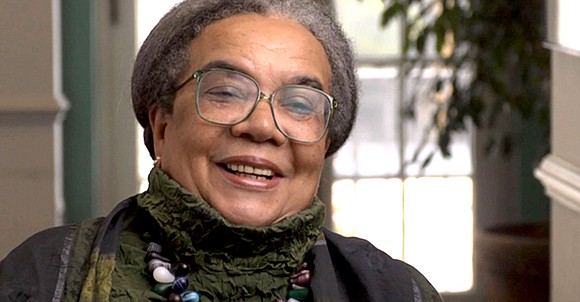 On our second day in Montgomery, we visited the Dexter Avenue Baptist Church and parsonage where 26-year-old pastor King first gained national prominence while helping organize the Montgomery Bus Boycott. The children got a chance to stand at his old pulpit and pretend to preach. We then visited the Southern Poverty Law Center and its Maya Lin-designed Civil Rights Memorial displaying the names of many of our civil rights martyrs.
Our family's next stop was Tuskegee University, where we learned about the legacies of Booker T. Washington and George Washington Carver before continuing on to Mississippi. The children were able to meet James Meredith, who courageously integrated the University of Mississippi, as he spoke at a local church.
We then went to Jackson, Mississippi, where we visited slain civil rights leader Medgar Evers's home, now a national historic preservation site. We were blessed that his daughter, Reena, was in town and met us, and to the consternation of the National Park Service guides, I requested that she lead our tour.
She shared with us what life was like for her and her siblings as children growing up there and the rules of survival they were taught, including instructions when strange cars full of White people prowled the street in front of their house. They were instructed to run to the bathroom and get in the tub. Today Evers' bloodstains remain on the driveway where her father was assassinated as he stepped out of his car while his family waited for him inside.
Later we visited historic Farish Street, the headquarters for most civil rights groups in Jackson, where my own NAACP Legal Defense Fund law office was located above a local pool hall.
The next day we went on to Philadelphia, Mississippi, where my family heard the details of the horrific murders of the three young civil rights workers James Chaney, Michael Schwerner and Andrew Goodman.
Our last Mississippi stop was in Oxford, where we heard about James Meredith's historic admission to "Ole Miss" and walked around the campus. Finally, we traveled to the last stop of our family tour: Memphis, Tennessee, and the National Civil Rights Museum at the Lorraine Motel, the site of King's assassination.
My grandchildren will never forget these experiences.
I hope many families will be able to take a trip like this someday soon with their children, but it is also important for all of us, family and nonfamily, to help expose children to our history through historic sites in our states and communities and our own backyards that represent all of the large and small milestones in our country's long and ongoing journey to live up to its promise.
Marian Wright Edelman is founder and president emerita of the Children's Defense Fund whose mission is Leave No Child Behind. For more information, visit http://www.childrensdefense.org.