Around the State
Special to The Dallas Examiner | 6/23/2019, 6 a.m.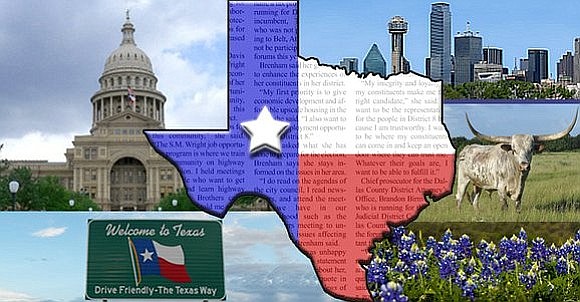 Special to The Dallas Examiner
DALLAS
The Legacy of Service Foundation, the fundraising arm of Alpha Kappa Alpha Sorority, Inc., Omicron Mu Omega Chapter, awarded $20,000 in scholarships May 30 to high school students who have exhibited excellence in character and academics.
The scholarships were presented during a reception at the African American Museum, located at 3536 Grand Ave.
Awarded in varying increments from $550 to $2500 each, the scholarships were presented to 14 Dallas County students who will attend a variety of colleges, including five students who will attend Historically Black Colleges and Universities, in alignment with the sorority's Target 1: HBCU for Life initiative.
The Legacy of Service Foundation was established in 1995 to provide critical resources and support to underserved communities throughout Dallas/Fort Worth through scholarships and community service. The foundation has provided signature education programs, such as Cachet Youth Group and ASCEND youth enrichment programs, as well as community service projects, including Acts of Green, Childhood Hunger and One Million Backpacks.
Since its inception, the foundation has awarded over $350,000 in scholarships, 10,000 school supplies to underprivileged students, and more than 2,000 seasonal wraps, as well as meals, to families in need. For more information, visit www.legacyofservicefoundation.org.
DALLAS
More than 150 Dallas ISD schools will offer students free breakfast and lunch over the summer.
The Summer Food Service Program kicked off June 3 to offer free meals to children and youth 18 years and younger at participating sites throughout Dallas. Any child that arrives for breakfast and/or lunch will receive a healthy meal. No registration is needed.
The program is designed to ensure no child will go hungry, even when school is not in session.
To find the nearest participating location, as well as a list of dates and times the meals are offered, visit https://www.dallasisd.org/fcns.
DALLAS
UT Southwestern Medical Center and the Association of Persons Affected by Addiction will join forces to host "Recovery Orientated Communities of Care Addressing Mental Health and Substance Use in the Community."
The five-week training is a service presented to promote recovery and wellness in the South Dallas community.
Classes will be held June 15 through July 6, with morning classes from 11 a.m. to noon, and afternoon classes from 1 p.m. to 2 p.m., at APAA, located at 3116 Martin Luther King Blvd. For more information, call 214-634-2222 or visit http://www.apaarecovery.org.
DALLAS
The Real Estate Council will present five free monthly workshops, from August to December, to help nonprofits and faith organizations manage their real estate. The course is offered only to senior level nonprofit leaders.
Workshops will include: Real Estate Planning, Leasing vs. Owning, City Planning & Zoning, and Design & Construction.
Classes: Monthly from August – December 2019. Registration deadline is June 21.
For more information and registration, call 214-692-3604 or visit http://www.recouncil.com/trec-foundation.
DALLAS
The South Dallas/Fair Park Public Improvement District will host a clean-up effort June 22 from 8:30 a.m. to noon to introduce itself to the community before its annual owners meeting at Southside Studios, located at 2901 Lamar St.