Dallas City Council: Homestead property tax exemptions, bulk trash limitations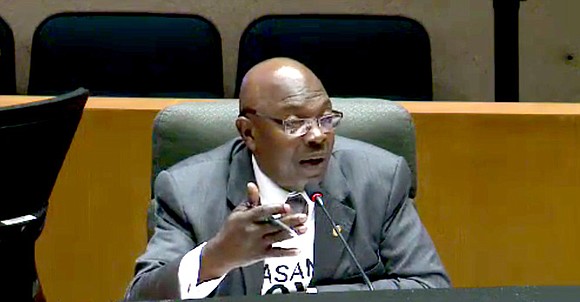 "If we kept with index to inflation from 1986 to today, the amount would be $149,300; however, the revenue lost would be close to $20 million and that would be a significant change," Reich said. "With the proposal of $100,000, any seniors with a house valued at $125,000 or less would have no tax bill from the city when you combine their homestead exemption with the senior exemption proposed at $100,000."
In other news
The City Council approved an ordinance amending Chapter 18, Municipal Solid Wastes, of the Dallas City Code by adding restrictions to the placement of brush and bulky trash, providing a limitation on the quantity of brush and bulky trash collections, and providing regulations on oversized brush and bulky trash collections, and providing that fees for excessive and noncompliant brush and bulky trash service will be adopted with the 2019-2020 fee ordinance.
The ordinance goes into effect in July 2020.
Council member Sandy Greyson of District 12 led the cause.
"We are starting with volume limitation," she said. "We'll go towards these other kinds of changes, but right now we are starting with the amount of material put out."
Greyson said the definition of brush includes organic yard trimmings, such as leaves, twigs and other small organic yard waste. Second, yard trimmings placed in paper lawn bags or compostable bags would be considered brush. Yard trimmings placed in plastic bags would be considered bulky trash.
Kelly High, director of Sanitation Services, said the new restrictions include putting out bulky trash and brush to 10 cubic yards a month. Once a year, residents can put up to 20 cubic yards of trash, with only 10 of the 20 being bulk.
"The Department of Sanitation Services plans to educate the public about this new ordinance before it goes into effect in July 2020," High said.
For those that don't comply next year in July 2020, a fee would be assessed. The details of the fee would be discussed in the educational campaign.
Currently, there is no restriction for residents on the amount of bulky trash and brush one can put out once a month.
Last, the City Council approved and confirmed the sale of the Robert E. Lee and the Confederate Soldier sculpture in an online auction. The statue was bought for more than $1.4 million by the Dallas law firm, Holmes Firm PC.
One limitation the council agreed on about the sale was that the monument cannot be publicly displayed in the Dallas/Fort Worth metroplex once it is sold.
Greyson voted in favor of the sale despite not agreeing 100 percent about the limitations set.
"To say that we are not going to allow it to be shown in Fort Worth or Arlington, or anywhere else, seems like a reach we really should not be making," she said. "But, I support this just so that we could move on."