Forum boosts diversity in STEM fields
MATHEW SHAW | 3/4/2019, 4:48 p.m.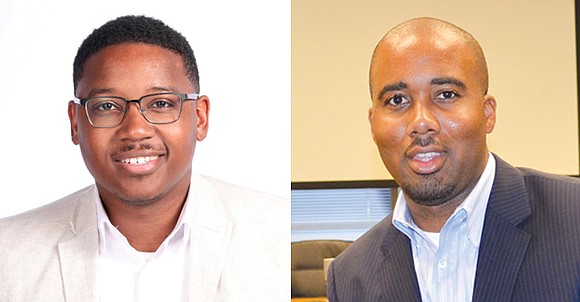 The Dallas Examiner
The Women's Museum in Fair Park was abuzz as about 800 aspiring inventors and entrepreneurs worked together to brainstorm solutions to modern societal challenges as part of HackDFW, during the weekend of Feb. 16 and Feb. 17.
The annual hackathon began in 2014 and brought together technology enthusiasts to tinker with their own inventions while supporting and encouraging each other.
In the spirit of the event, HackDFW teamed with Impact House, a Dallas-based nonprofit that promotes minorities in science, technology and business fields, to host #HackTheCultureChallenge.
The challenge invited more than 500 professionals to discuss the challenges faced by women and minorities in the technology and business fields.
"Two percent right now of individuals from African American and Latin communities are represented in technology right now," said Benjamin Vann, Impact House founder and executive director. "For Dallas/Fort Worth, we're the number six largest tech workforce base in the country right now. Being the sixth largest and only two percent are represented in it nationwide, that's a huge gap."
Vann moderated a panel discussion Saturday afternoon called "Impacting the Bottom Line Through Diversity," in which four professionals gave advice for getting jobs and working as minorities.
Raamel Mitchell, Microsoft citizenship and public affairs director, suggested a talent pipeline for recruiting minority students into technology fields.
"If we look at women and technology, we see significant amount of interest among girls when they're in about the second to the fifth grade," Mitchell said.
He explained that interest in technology decreases among girls and women after fifth grade as well as after their sophomore year in college.
"This somewhat mirrors what we're seeing also around other groups," he said. "How do we help to create a pipeline that's diverse, that's inclusive, that understands and has access to the technologies and skillsets?"
Not only should companies consider recruiting students from Historically Black Colleges and Universities, as well as organizations like Society of Women Engineers, but they should also consider how they are growing those employees, Mitchell offered.
"Are they coming in at the appropriate level in comparison to the other groups that are there?" he continued. "These are uncomfortable conversations for managers sometimes."
Tia Bradley, partner relationship manager for Intuit, a business and software company, said her company wants to increase underrepresented minorities by four percent over the next two years.
Companies should think of more ways to hire and develop diverse employees to achieve this goal, Bradley said.
"Where can we go to get the talent?" she questioned. "Once we're able to hire the talent, what do they need? Where are they going to get their hair done? What church are they going to go to? Just things that you don't typically think about when you hire someone, you need to be able to build that foundation for your employees as you're becoming a more diverse and inclusive company."
Amanda Morgan, technology supervisor for State Farm's intern program, disclosed that her company is going to schools to get kids interested in STEM (science, technology, engineering, mathematics) fields.