We shall overcome: Black historic messages of inspirations
JOSEPH ELLICK | 3/4/2019, 5:06 p.m.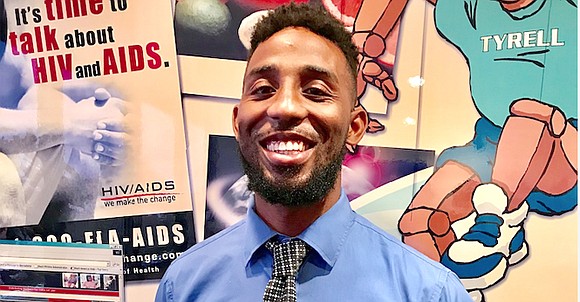 To escape slavery after failing one time before and starting an abolition journal called The North Star in 1847, he teaches you that you can always use your voice for change. He cherished the opportunity to read and write because in the 1800s, Black people were not allowed to do so.
Today, we have equal opportunity to get an education and have equal rights because of people like Douglass. A journalist and abolitionist who campaigned for civil rights for Blacks as well as equal rights for women, Douglass overcame an entire race against him to become great. If I had to define inspiration, I would just write his name down.
Martin Luther King Jr
Overcoming struggle and setting an example for not only myself, but also to most of the world, was the purpose of Dr. Martin Luther King Jr. On the third Monday of January every year, we honor this great man who spoke for the aliveness in us all.
As Coretta Scott King reflected, "The Martin Luther King Jr. holiday celebrates the life and legacy of a man who brought hope and healing to America."

Dr. King lived in a period where Blacks were not treated equal by other Americans. He endured segregated schools, restaurants and stores, and had to enter hospitals through back entrances. He battled and fought for these things to be changed, to the point where he even made it to our nation's capital.

Dr. King's I Have a Dream speech changed the world and inspires me every single time I hear or read it. MLK showed us that dreams have tremendous power, and eventually all dreams fueled by faith, passion, patience and persistence come to fruition.

He taught me that dreams could bring us direction and vision, as well as give us faith that healing is possible. And dreams remind us who we are. I am frequently told that I live in a dream world. My response to them? Dr. King lived in that same world.
Trials and obstacles are inevitable, but difficulties or misfortunes don't have to keep you from achieving your intended goals and finding the happiness you seek in life. It's how you overcome these trials and obstacles that can make all the difference.
Every challenge we successfully conquer serves to strengthen not only our will but also our confidence, and therefore, our ability to confront future obstacles.
You are not alone in your battle. Like my grandmother stated, there were people before you who have overcome tougher feats. I use those people to inspire me to overcome the odds and be great.
"I hated every minute of training, but I said, 'Don't quit. Suffer now and live the rest of your life as a champion," Ali once stated.
Joseph Ellick Jr. serves as the newsroom editor and national news correspondent for Black PR Wire. He is also the producer and host for the Wire's Thrivin' Online edition.