Update: Dallas Metropolitan school districts
Special to The Dallas Examiner | 3/11/2019, 12:07 a.m.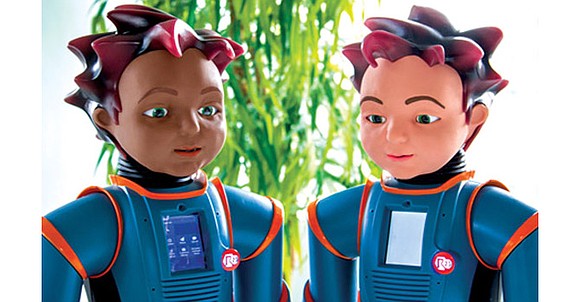 Special to The Dallas Examiner
DALLAS ISD
Trustees have approved the recommendations of a salary study conducted by the Texas Association of School Boards calling for mid-year salary increases for certain job positions in Food and Child Nutrition Services, Police and Security, Maintenance and Facility Services, Construction Services and Transportation Services.
The action will result in pay scale changes and compensation increases for 61 percent of employees in those departments, effective March 1.
The TASB study compared the salaries and pay scales for positions in the Operation Services Division with average pay for similar positions in the Dallas labor market. Comparisons were based on jobs requiring similar skills, qualifications and responsibilities at other school districts and Dallas employers.
The study found that salary adjustments are needed to recruit and retain employees in grounds and food services. As a result, the study recommended the district provide an immediate pay raise to employees in certain job categories to be more competitive in the market.
Among the recommendations approved by trustees:
• Raise the minimum wage for all employees to $12 per hour.
• Add adjustments for experienced employees in the bottom half of the pay range (i.e., those below market pay).
• Reset pay ranges to match market pay scales.
• Adjust the pay for other groups of employees during the regular budget cycle.
• Create a new pay structure for Construction Services.
Based on the board's action, 1,900, or 61 percent of employees, in Police and Security, Maintenance and Facility Services, Food Services, Construction Services and Transportation Services will receive immediate salary increases ranging from 9.6 percent to 15 percent.
The anticipated cost for the raises for the remainder of the fiscal year is approximately $1.6 million, which will be covered with funds from the district's general operating budget and special revenue funds.
TASB is currently conducting a second study to review the salaries of all other district employees. It's expected that the findings will be presented to the board in April.
Any recommendations for salary adjustments as a result of that study will be considered as part of the district's 2019-2020 budget deliberations.
DESOTO ISD
DeSoto Independent School District's first Super Science Family Fun Night will be held Thursday from 6 p.m. to 8 p.m. at DeSoto High School Academy, located at 600 Eagle Drive in DeSoto.
Students will bring science to life using cutting-edge technology, including a computer programming robot, through presentations, inventions and projects surrounding STEM topics. Attendees will rotate to different science stations, learning about everything from augmented reality to robotics.
Headed by robotics educator Mike Causey, the DeSoto robotics club and AV club have strategized presentations packed with surprises, including challenging a coding robot to solve math functions. Students will watch DeSoto superintendent, Dr. Joshua Isaacson, take part in the computer programming activity.
DALLAS ISD
Dallas high school students can get free formal wear for prom courtesy of the Dallas Public Library's Fairy Tale Closet at the Central Library March 9 from 10:30 a.m. to 4:30 p.m.