Update: Dallas Metropolitan school districts
Special to The Dallas Examiner | 3/11/2019, 12:07 a.m.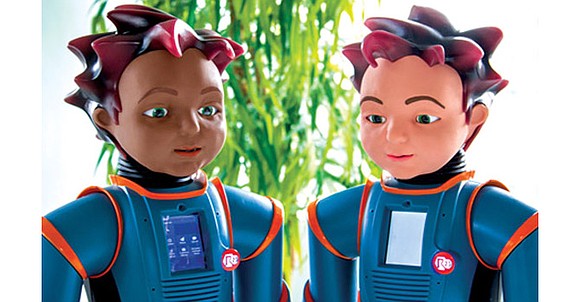 Hundreds of gowns in various sizes and styles will be available, as well as shoes, accessories, and a few suits and jackets for those who eschew the traditional gown.
"Prom is an expensive rite of passage," said Melissa Dease, communications and youth services administrator. "We started the Fairy Tale Closet to help every teen feel like a princess, regardless of their family's economic need. This year we've added a gender-inclusive component for LGBTQ+ teens who might feel more comfortable in a safe and welcoming environment."
The LGBTQ+ centric event will be held March 10 from 1p.m. to 4:30 p.m.
The prom closet began in 2014 and is restocked each year with donations from hundreds of individuals and organizations, including St. Luke "Community" United Methodist Church, bridesmaids' shops, Neiman Marcus, Sam Moon, women's groups and public libraries. The Friends of the Dallas Public Library provide additional supplies to make the event a success.
Saturday's registration is full, but walk-ins are encouraged Saturday afternoon and Sunday. For information on this program, call 214-670-7934 or email teens@dallaslibrary2.org.
DALLAS ISD
Dallas ISD has invited parents and community members to review and comment on the district's proposed student calendar for the 2020-2021 school year. Feedback or questions can be submitted at https://www.surveymonkey.com/r/2021calsurvey. The short calendar survey is available through March 15.
Highlights of the survey:
• Teachers report for work Aug. 8.
• The first day of class for students is Aug. 17.
• The last day for students is May 27.
• Holidays include:
– Labor Day (Sept. 7)
– Thanksgiving break (Nov. 23 through (Nov. 27)
– Winter break (Dec. 21 through Jan. 5)
– Dr. Martin Luther King Jr. Day (Jan. 18)
– Presidents Day (Feb. 15)
– Spring break (March 15-19)
– Memorial Day (in May)
• Nonschool days for all students are Oct. 9 and Oct. 16
• State fair day for elementary students is Oct. 9.
• State fair day for secondary students is Oct. 16.
• Staff development day for secondary teachers Oct. 9.
• Staff development day for elementary teachers is Oct. 16.
• Two days in April are designated bad weather makeup days.(April 2 and 5)
• Students will attend school a total of 172 days.
• Teachers will work a total of 185 days, including 9 staff development days and 5 preparation days.
Pending changes to the draft, trustees are expected to consider the calendar for approval in April.