Racial Equity Office update on Dallas ISD
The Dallas Examiner | 3/25/2019, 11:03 a.m.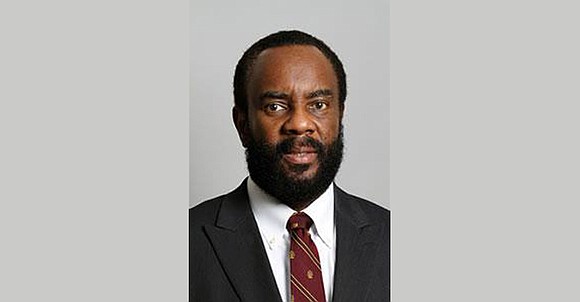 "If you look at the pictures, you saw Muslim students, Hispanic students, African American students, Asian students – it was a very diverse group of kids there," Williams said. "That's our goal. I want the different ethnic groups to learn about each other's cultures and history. If you know more about a person's culture and their history, you're going to get along better with that person."
Part of that cultural awareness includes books and other learning materials being utilized throughout the school system, per the recent report.
"We're starting what's called an ALAANA Multicultural Reading Initiative. ALAANA – that's African, Latino, Asian, Arab and Native American Multicultural Reading Initiative – and the ALAANA sections are being placed in every library throughout the district so that our students can go through the ALAANA and read about his or her culture and history," the deputy chief offered.
"Or, let's say hypothetically, if an African American student wanted to learn more about Asia – he or she has some friends that are Asian – he or she can go to that section and read about Asian history and culture."
The concept also supports a more long-term REO goal. More students with various racial, religious and economic backgrounds interacting with one another, upon a base of education and awareness, helps in a more organic way to further the intent of the office in closing the achievement gap, Williams said.
Culturally relevant reading materials for class sets have also been purchased for sixth-grade through 10th-grade classes around the district.
"My philosophy is, if our young people learn more about each other's history and culture, I think it's going to be a better world," Williams concluded. "If all adults took the time to study each other's culture and history, I think we wouldn't have issues that we have in this country; well, throughout the world.
Even staff in the schools, including support staff, such as the maintenance and custodial teams, will be included in a REO professional development framework. The three parts of that framework are implicit bias training, a cultural intelligence phase, a cultural competency phase, and culturally relevant teaching and learning.
Williams said the goals of the framework were mindset shifts and skill set development.
"How do you work with students who are from different cultures than yours, or how do you coexist and work with staff members on your team who come from different cultures or have a different history?" he asked.
"We remind everyone that we all have bias. And it's amazing – as we have conducted these training sessions, it's just been amazing what comes from it," he considered.
"People come in and they're real quiet in the beginning, but after they understand what we're trying to achieve, at the end everyone's talking and people share their lived experiences."
In addition to the office monitoring its work to make sure goals are being met, the Dallas ISD entity is also focused on developing a branding and marketing plan to share its efforts with other school systems.
"The plan is for the racial equity in Dallas ISD to set the standard for the country," Williams noted. "We plan to have school districts from all over this country to see how are you doing that."