Real Men Vote: Basketball charity event encourages men, young adults to vote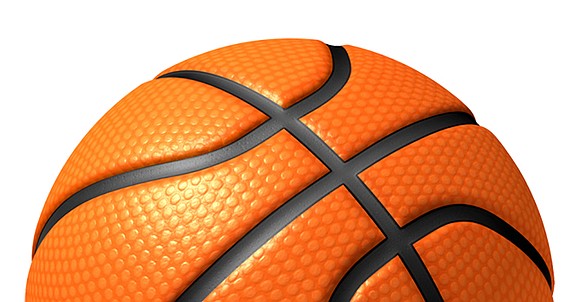 The Dallas Examiner
Voting is considered a privilege and a responsibility in the United States. However, not everyone takes advantage of it, especially the current generation. Only 31% of youth, ages 18-29, voted in the 2018 midterm elections, according to the Center for Information and Research on Civic Learning and Engagement.
To increase the number of millennials and males to vote, Karon Flewellen, who was a candidate for Dallas City Council District 4, decided to host an event that would encourage everyone to show up at the polls on May 4.
"The statistics say that in DFW currently, only about 1% of millennials vote," Flewellen said. "I understand they don't vote mostly because they don't understand the issues, so they don't see how it affects them. One of the things that I decided when I ran for City Council is that I wanted to make a much different type of impact."
Flewellen, along with Nicole Paradigm Media, presented the Real Men Vote Charity Basketball Game on April 27 at the Cummings Recreation Center. High school seniors from South Oak Cliff and Roosevelt High School assisted with the event.
The charity event included local artists and celebrities, such as Marc Harlem, Yung Syre, Blaq Ron, Body the Beast and Ron D.
"'Real men vote' means that there is a lot of good men out here, and sometimes they get taken away from a lot of stuff. So I am here to support the real men in the world, and we don't get acknowledged from the world," said Harlem, a rapper with a record label who also owns seven halfway houses.
The game showcased the Blue Squad vs. the Red Squad. The Red Squad won, 105-86. Proceeds from the event benefited a local food pantry that supports the homeless student population in District 4, which includes Southern Dallas.
"Our world starts in the community, and when you get a chance to be a part of the community, you got to get involved," said Ron Davis Sr., an impact programming consultant and an athlete who participated in the basketball game.
"Real men vote. Voting is something that is real debatable around the world, but when you talk about local voting, it is even bigger when you talk about everyday men stepping up to the community and being responsible for ourselves."
Flewellen said she is passionate about the community because she said the community has given back to her family.
Growing up in South Dallas, Flewellen's mom owned a hair salon in the district. When her father passed away three months after her mom bought the salon, her mom became a single mother raising five children.
"She said to me, because the community rallied around her and gave her so much support, she decided to build her business around the community. So she always had efforts that she did to kind of build the community here," Flewellen said.
"So our business model is 'Building Communities Builds Business.' So that is my connection to the community. When my mother retired, I inherited or bought the business, and I took on the same mantra that 'Building Communities Builds Business."