Real Men Vote: Basketball charity event encourages men, young adults to vote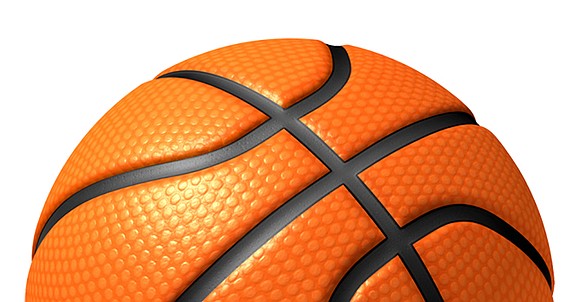 Flewellen's additional efforts in community engagement include drug rehab and HIV awareness.
"I wanted to make an impact on kind of the forgotten people. The people who generally don't get engaged and don't get involved. I believe that if they felt like there was a place for them, they would get involved more. Our children are our future. My whole campaign is to just engage the community at large."
Flewellen's focus on male voters began after conversing with her nephew who wanted to help do something to get young male voters to vote.

"Today was about bringing in the young men voters and just doing something with young men voters and millennials at large, so that we can have a conversation about the power of their vote and then bring them to the table, because I want to have a special arm in my platform that specifically targets and engages millennials," she said. "Everything is knowledge-based, so if they don't feel like they understand the issues, or they don't feel like they are being targeted directly or engaged directly, not just men but people at large, then they don't get involved.
I believe that if you go to the population that is really not voting, because they don't understand the issues, they feel like it really doesn't affect them."
The event was also designed to give young people something to do in their own area so they didn't have to go across town.
"I wanted them to have something positive to do in this area that is moving the needle and hasn't been done before," she said. "The proceeds benefit the student homeless population and we are trying to show the community our heart and that we care, and that I am not some distant, off-beat politician."
It was also an opportunity for youth to engage seniors.
"I have a lot of respect for seniors and a lot of respect for youth, and I believe that if we can bring them together on the same platform, then we can make a difference in our community. The seniors, if they feel the youth really care about them, then it gives them a reason to live. In the same token, if we can have our young people connected and engaged with our seniors, I think it would help them make a connection, feel involved in the community, and give them a sense of pride. Ultimately, we want to bring seniors and millennials together, and they can mentor each other."
Marc Dunbar, a chiropractor, attended the event because he wanted to support the charity's efforts.
"I love that tagline, 'Real Men Vote,' because it drew a crowd today, and it will inspire some men to vote who would naturally not vote," Dunbar said. "It brings awareness for one, and events such as this that can grab a man's attention. Men typically likes sports, so having a sporting event with a cause such as this is beneficial across the board."