Staying vigilant on Brown, education and justice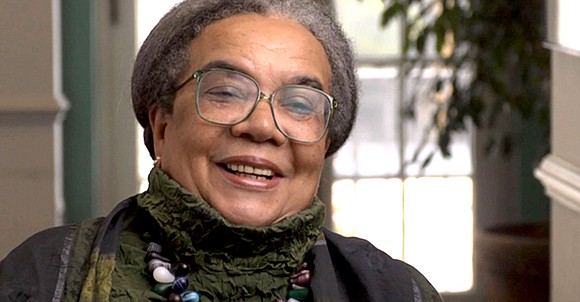 Children's Defense Fund
As a teenager, many of Barbara Johns' wildest dreams were about a surprising subject: a new school.
"My imagination would run rampant, and I would dream that some mighty man of great wealth built us a new school building, or that our parents got together and surprised us with this grand new building and we had a big celebration. I even imagined that a great storm came through and blew down the main building and splattered the shacks to splinters."
Then a day came when 16-year-old Barbara decided to put her dreams into action.
"It was time that Negroes were treated equally with Whites, time that they had a decent school, time for the students themselves to do something about it. There wasn't any fear. I just thought, 'This is your moment. Seize it!'"
The year was 1951 and Barbara was a junior at segregated Robert R. Moton High School in Prince Edward County, Virginia.
As her sister Joan remembered, "Most of the school supplies that we got were torn and tattered, and we didn't have enough supplies to write with. The school we went to was overcrowded. Consequently, the county decided to build three tar paper shacks for us to hold classes in. A tar paper shack looks like a dilapidated black building, which is similar to a chicken coop on a farm. … It was a very difficult setting for trying to learn."
Barbara organized and led 400 students in a strike to protest Moton's terrible conditions and demand facilities more like the county's White high school.
NAACP attorneys Spottswood Robinson and Oliver Hill became involved after Barbara's persistent calls to their Richmond office, and after the students agreed they were willing to fight for a desegregated school rather than just a better segregated one.
The legal case against the Prince Edward County school board was ultimately bundled with four similar cases by NAACP attorneys in Brown vs. Board of Education et al., leading to the landmark Supreme Court decision outlawing segregation in public schools 65 years ago this month on May 17, 1954.
But the triumph of Brown was sadly not the end of the story for Black children in Prince Edward County. Instead of complying with the Supreme Court decision, the commonwealth of Virginia pursued a campaign of "massive resistance," enacting a variety of new laws and policies designed to prevent public school desegregation.
While other districts eventually gave in, Prince Edward County's board of supervisors continued to refuse to desegregate their schools and instead voted in June 1959 to shut down the county's entire public school system. It took five years and another Supreme Court decision to finally force the county to reopen its public schools.
And the triumph of Brown is still incomplete – and in renewed danger – for millions of students across our nation right now. The struggle for a quality education for every child is still the unfinished business of the Civil Rights Movement, and the promise of ending "separate and unequal" schools has not yet been realized.