Upscale apartment complex heads to Red Bird
DIANE XAVIER | 5/26/2019, noon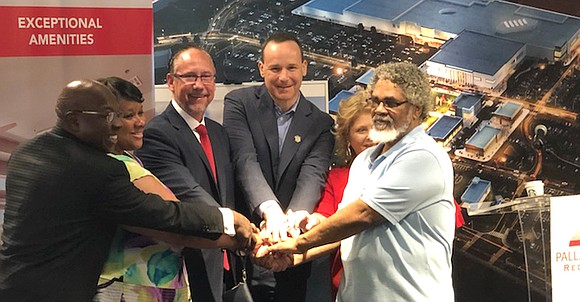 Brodsky said the days of indoor malls is passing since the business model has changed around the country for shopping malls.
"So it's not that we want to turn it back into a mall with a Sears anchor, but more that we want to update it to what today's people – consumers and residents – of the community want," he said. "If you think about the business model of an old mall, it would be that anchor stores bring people to the site, like a Macy's. When Macy's has a sale, people walk through the mall and patronize Macy's or other stores. Well, that business model is dying. Instead, we have to find reasons to draw other people to the site, and one of the main ways to get people to the main site is to have them live there. Particularly today, because I think millennials and empty nesters are looking for a more urban environment."
Staying close to home without having to travel to North Dallas is one of the main reasons why Brodsky invested in this project in order to help the community.
"The immediate goal is to provide the community with the amenities that they want, but have it be in their own community," he said. "The research we have done indicated that people in the community are getting the amenities that they want, they are just having to drive to NorthPark or Arlington to get them. After they go to church, they are driving a long way to get lunch. So, the first thing is to put it in the community. The second longer term goal is to prove to the market that this community can support these types of amenities, and to spur more growth and amenities in the community."
The construction project will take 24 months to complete, in which $60 million will be invested in the apartment complex, while the other $150 million will be designated for nonresidential.
"The project is well in excess of $200 million when said and done," Brodsky said. "We need to address the need because you have a lot of people that deserve the same things as people get in other parts of the city, and it doesn't make any sense to me that people with the income that exists in this part of the city, that they would not be provided the same amenities. It doesn't make any sense business-wise."