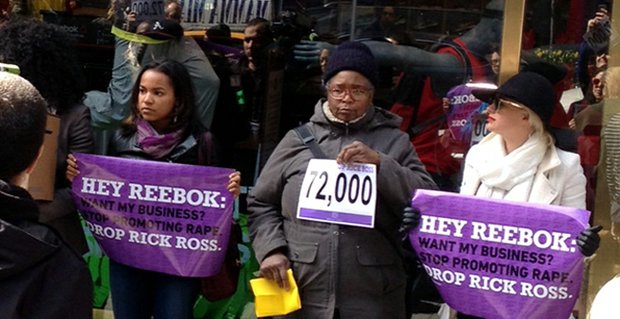 UltraViolet and NOW NYC members stand in front of Reebok's flagship store in New York City to demand the company drop Rick Ross.
Stories this photo appears in:
Reebok lands in the middle of the controversy
Rap lyrics of a well-known rapper are the center of a growing controversy. It's not the first time and it won't be the last. However, the concerns go beyond morality. According to protestors, the rapper is bragging about date rape.