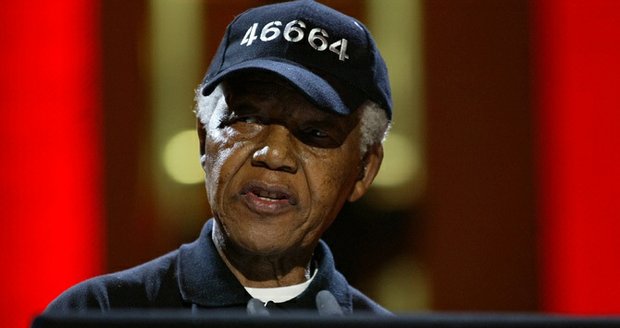 South Africa's former President Nelson Mandela during his Foundation "46664" HIV/AIDS campaign benefit concert in George, South Africa, March, 19, 2005. Local and international celebrities were featured in the lineup for the 46664 concert, named after Mandela's prison number while he was incarcerated for 27 years under apartheid.
Stories this photo appears in:

Nearly three decades ago, a handful of prominent Black activists began organizing a movement that would eventually help break the back of apartheid in South Africa and force the U.S. government and American companies to end their support of White minority rule on the continent.