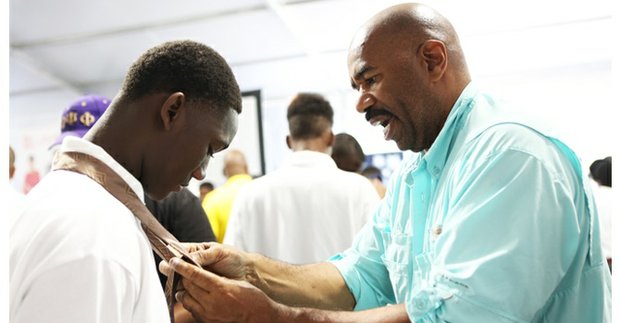 Steve Harvey shows young men how to tie their own tie during Steve Harvey's National Mentoring Camp, June 11 through June 16.
Stories this photo appears in:

They came from cities all across the United States to a ranch just outside of Dallas for a life-changing experience. All of them shared similar stories: having a missing father in their lives and growing up with a single female as head of the household. Many of them thought they could never become successful or get anywhere in life due to their circumstances.