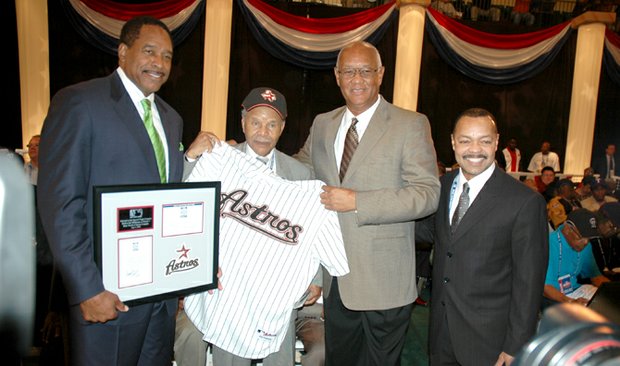 Bill Blair, second from left, is presented with his official Houston Astros jersey after the former Negro League baseball player was ceremoniously drafted by the Astros. Blair stands with (l. to r.) Dave Winfield, founder of the Negro League draft, Enos Cabell, special assistant to the general manager for the Astros and Jimmie Lee Solomon, executive vice president of Major League Baseball.
Stories this photo appears in:

Dallas is full of rich Black History, with hundreds of African Americans who paved the way for the freedoms that many take for granted today. Among them is William "Bill" Blair Jr., born in 1921, a time when African Americans were still treated as less-than equal human beings.