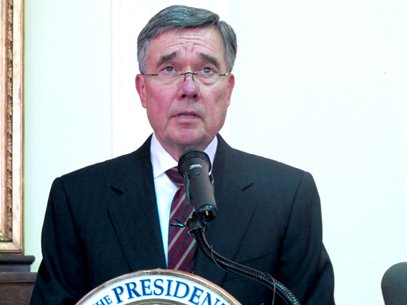 Gil Kerlikowske, director of the National Drug Control Policy, talks about President Barack Obama's 2013 blueprint for drug policy during a speech at the Johns Hopkins School of Medicine in Baltimore on April, 24. He says the strategy includes a greater emphasis on using public health to fight addiction and diverting non-violent drug offenders into treatment instead of prisons.
Stories this photo appears in:
Although President Obama has yet to declare an end to the 40-year-old war on drugs, he has placed the weight of his office on viewing drug addiction as more than just a criminal justice issue.