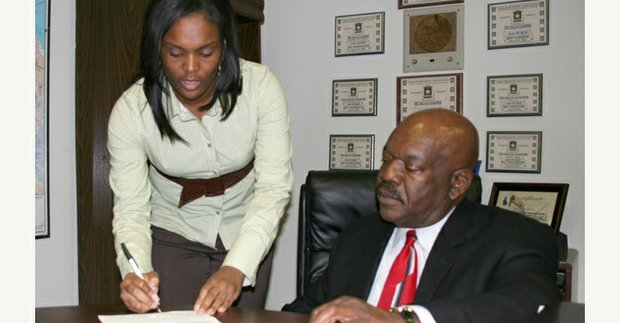 Kimberly Edwards, a recent college graduate, chooses a headstone for her mother's grave. Seated to her left is Raymond Carroll with Lincoln Memorial Cemetery. Edwards said that her mother died from AIDS, a secret the two kept from family and friends until her mother was too sick to hide it any longer.
Stories this photo appears in:

"If HIV-AIDS were the leading cause of death of White women between the ages of 25 and 34, there would be an outraged outcry in this country." These were the words of Hillary Clinton in June 2007 during a Democratic presidential primary debate on the campus of Howard University. The words of then-Sen. Clinton place not only the epidemic of HIV/AIDS within context, but also highlights the seeming silence of the nation regarding the alarming rates of infection within the Black community, and particularly among Black women.