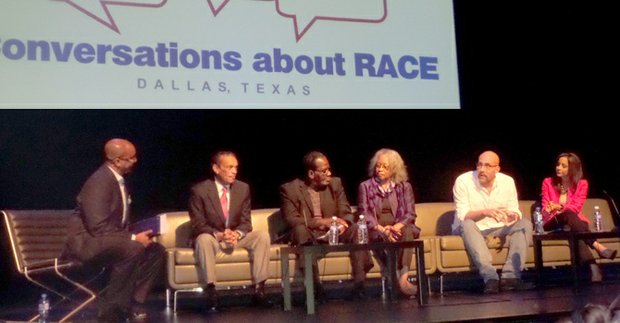 Moderator Skot Welch, and invited panelists Bob Ray Sanders, Gerald Britt, Mollie Finch Belt, Robert Wilonsky and Crystal Ayala discuss race in Dallas from the media perspective during the Conversations about Race discussion on Sept. 21.
Stories this photo appears in:

City leaders host Conversations about Race
With a population of over 1,800,000 people, Dallas is an intricately constructed metropolis made up of several ethnic and racial groups. Its rich diversity can be a blessing when all groups work together for the benefit of the city, or a burden if one or more groups feel slighted or left behind – usually repetitively or something as important as employment or education.