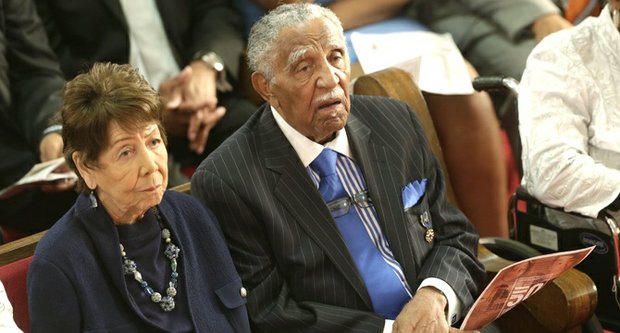 Former Southern Christian Leadership Conference President Dr. Joseph Lowery and his wife Evelyn attend a memorial service at the 16th Street Baptist Church in Birmingham, Ala., Sept. 15. The church held a ceremony honoring the memory of the four young girls who were killed by a bomb placed outside the church 50 years ago by members of the Ku Klux Klan.
Stories this photo appears in:

Evelyn Gibson Lowery, a civil rights activist and wife of Southern Christian Leadership Conference co-founder Joseph E. Lowery, died in her southwest Atlanta home Thursday morning from complications from a stroke. She was 88 years old.