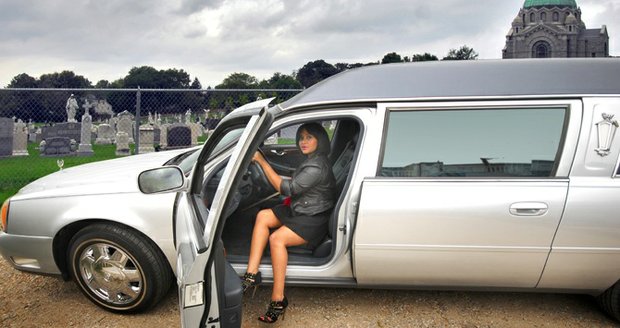 Sheri Booker, who has worn several hats at the Wylie Funeral Home, steps out of a company hurse in front of the home's cemetery. Booker is the author of Nine Years Under, a memoir of her career at the funeral home – from 15 to 24 years old.
Stories this photo appears in:

There are many tales and whispers about what happens to the human body after death. What processes are really involved as a mortician prepares a body for viewing and ultimately, burial? Sheri Booker, author of Nine Years Under gives direct access to areas of the funeral home that most people have never seen, nor heard of.