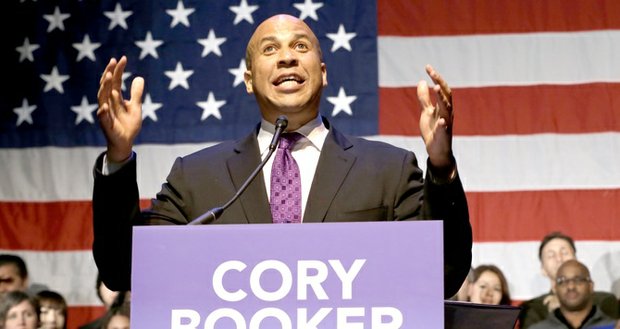 Newark Mayor Cory Booker talks to supporters during an election night victory party after winning a special election for the U.S. Senate, Oct. 16, in Newark, N.J. Booker and Republican Steve Lonegan faced off to fill the U.S. Senate seat left vacant by the death of Sen. Frank Lautenberg.
Stories this photo appears in:

In what many expected, Newark Mayor Cory Booker nabbed the coveted U.S. Senate seat in a hotly contested race against Republican hopeful Steve Lonegan at a special election on Wednesday in New Jersey. Booker became the first African American elected to the U.S. Senate since President Barack Obama.