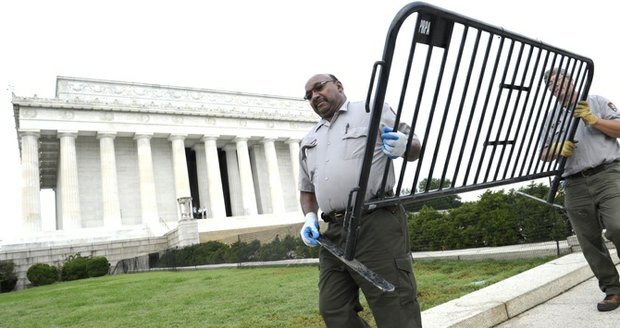 National Park Service employees remove barricades from the grounds of the Lincoln Memorial in Washington, Oct. 17. Barriers went down at National Park Service sites and thousands of furloughed federal workers began returning to work throughout the country Thursday after 16 days off the job because of the partial government shutdown
Stories this photo appears in:

After a little more than two weeks, things have finally gotten back to normal in the nation's capital. At least, normal by Washington standards.