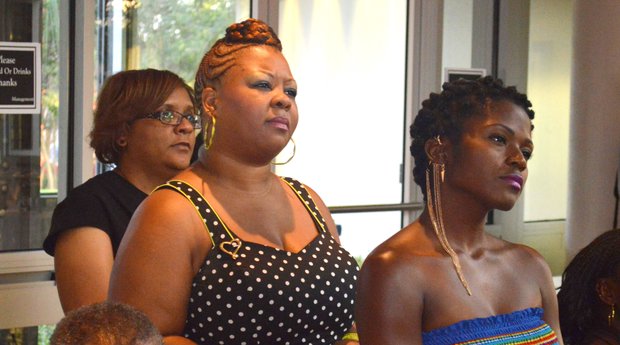 Daezel Mae (center), poet and author of A Peace of Mind, stands among the audience during Tulisoma held Aug. 30 and Aug. 31.
Stories this photo appears in:

"Reading, somehow, seems like a lost art," said Daezel Mae, a poet who attended the recent Tulisoma South Dallas Book Fair kickoff reception at the African American Museum in Fair Park on Aug 30. While speaking in support of her book, A Peace of Mind, she said she was thrilled to play a part in such a significant cultural event.