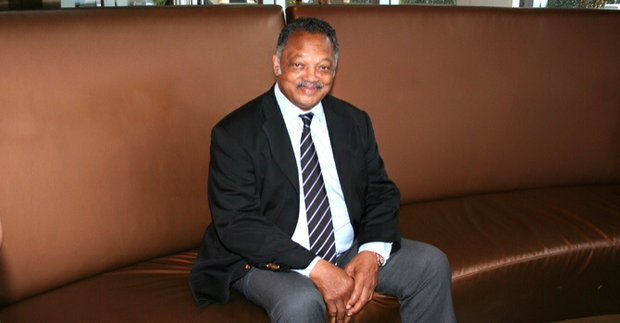 Jesse Jackson takes a quick breath before heading out on day two of his Dallas tour that will end with a meeting with AT&T national executives at the local headquarters.
Stories this photo appears in:

In Chicago, "too many people continue to be incarcerated pre-trial, for far too long," and "unjust incarceration of the mentally ill and poor remains at a crisis point."

We won the Voting Rights Act of 1965 at Selma, combining the power of a principled mass movement led by Dr. Martin Luther King Jr. and a compassionate president who did the right thing despite the heavy political price.

Rev. Jesse Jackson recently pushed his way through Silicon Valley to bring attention to the lack of African Americans and Latinos working in major tech companies, especially at the executive level. So far, he has targeted the big players: Hewlett Packard, Google, Apple, eBay, Facebook and Twitter.