Bridge Over Troubled Waters
Bridges Safehouse offers safehaven for women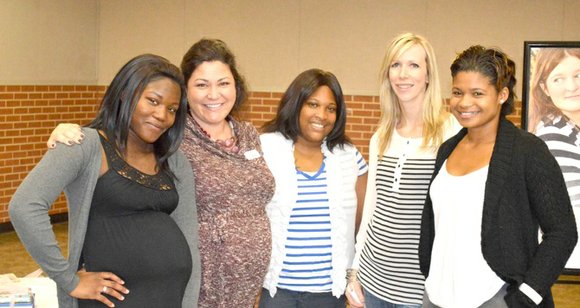 "We are definitely in need of monthly donors," Dock said. "This breakfast that we hosted is to bring awareness and also to help raise funds."
Non-profit organizations that offer housing have helped to decrease the number of homeless people in Dallas County, according to the MDHA. Though not everyone is able to give generously, Dock encourages individuals to support non-profits like Bridges Safehouse any way that they can.
"As a whole, the community should take care of each other," she said. "If there are people in the community that are weaker or that need a handout and want to become a functioning part of society, then we need to do our part to give them the tools to do well. A lot of times, the people we see weren't given the tools to do very well. They may not have strong families at all that can support them, which is usually the case. They don't have a support system and they might not have the education system they may need."
Dock acknowledged the program's 95 to 98 percent success rate.
"The majority of our girls leave to go to another program and they don't leave unsuccessful," she said. "If a girl is determined when she comes to us, she will find long-term housing."
Females ages 18 and older are eligible for the program and include pregnant or non-pregnant women. Also, they can have children up to 6 years old.
Francheska Dixon, a former resident of Bridges Safehouse, said this ministry has been a lifesaver for her.
Dixon was in a crisis situation before she found the program.
"Me and my child were homeless and on the streets, actually living in a car at the time and this one guy took me in but he was married and wanted sex with me to stay with him," Dixon said. "It was a dangerous situation for me and my child to be in, so I contacted Bridges and talked to Emily and it seemed like she read my heart."
Dixon participated in the program and said it was a transforming experience for her.
"I am so thankful for them because I learned so many skills," Dixon said. "The classes that I had, I took it with me and now it's helping me. I also became saved at Bridges Safehouse because I gave my life to God there completely."
Dixon is attending a church now where people can get their GED and said afterwards she plans to go to school to study criminal justice in order to become a paralegal.
"Our mission and our vision are to empower, educate, and equip women and their children when they are in a crisis time," said Nicole Hernandez, program coordinator. "Our core value is that we provide purpose and healing. We provide a way for them to further their education, whether that is through job skills, training classes, parenting classes, cooking classes or sowing classes. We really just provide women with a safe place for them to focus on their goals and we give them the resources to execute those goals."
Hernandez, who started volunteering for the organization for two years before becoming an employee, said the average age of a woman in the program is 24 years old. To get into the program, a phone interview is conducted with a candidate and a background check is also run.
"We give ladies the tools to go from homelessness to self-sufficiency," Hernandez said. "We give them tools such as job skills, resume building services, and how to have successful job interviews. They learn that they can dream again."
The encouragement, empowerment and education offered at Bridges Safehouse and similar programs have helped to transform the lives of several women and their children throughout Dallas County.
"I have a bright future ahead of me and I'm just excited," Dixon said. "Bridges Safehouse changes lives and it has impacted my life to where me and my daughter will never forget."